It's almost here! 2019 is just around the corner. What trends and new products will we see in the major appliance industry in the coming year? Well, here are some predictions:
SOUS VIDE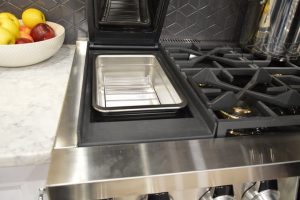 Sous Vide is ready to finally make its entrance into the U.S. major appliance market. Sous Vide is a method of cooking that involves sealing ingredients in plastic baggies, submerging the baggies in water, and cooking them at low temperature for a long period of time. This system has become very popular in some high end restaurants. There are countertop appliances for Sous Vide, but until now, there have been no U.S. major appliance brands with dedicated Sous Vide compartments. Electrolux introduced a Sous Vide oven in Europe back in 2013. Evidently, it is now ready  prime time in the U.S. In addition to Electrolux, Perlick, known for their commercial refrigeration is launching a range with a built in Sous Vide compartment. Expect that other brands will at a minimum add a Sous Vide cooking cycle to their ranges or ovens. 
WEB CONNECTED APPLIANCES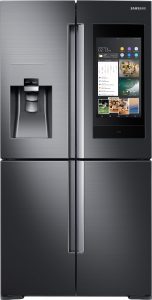 Alexa, Google Assistant, and other devices will soon be able to interact with your appliances to preheat your oven, follow a recipe, program your dishwasher, check the amount of ice available in your ice maker, and much more. Samsung's introduction of the Family Hub refrigerator was a huge hit among the Millenials. Now, the rest of the industry is set to launch their "connected" appliances.General Electric is set to introduce a dedicated Kitchen Hub appliance in 2019. Taking the space that is dedicated to the hood above the range, GE will add an interactive screen that will feature video chat, give users recipes (with suggestions), play music, update your calendar, and use it's built in camera to check out your surroundings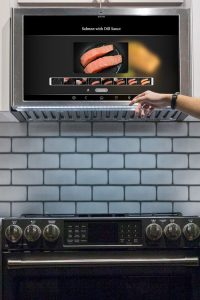 Not to be left out, Whirlpool has teamed up with Yummly 2.0 to integrated its cooking experiences into Whirlpool kitchen appliances. The app will order groceries, send recipes to appliances, and even make meal recommendations based on the ingredients you have on hand.
So, 2019 is likely to be the year that your kitchen appliances begin to get "connected", and you might begin to enjoy Sous Vide in your own home.
For the latest in major appliances, water products, window treatments, and floor coverings contact the professionals at Arizona Wholesale.