KitchenAid's new Smart Oven+ leads the way as an appliance built for today's connected user that will "become a permanent part of daily life in your home."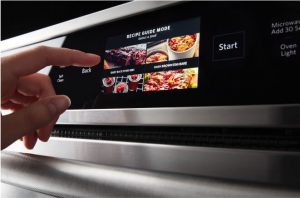 So-called "Smart" appliances, have been around for years, but only recently have they become able to interact with external devices. By connection to devices such as Alexa, using Google Assistant, the KitchenAid Smart Oven+ can get culinary advice from cooking apps such as Yummly. 2019 seems to be the year that appliances have bridged the canyon from the promise of connectivity to the reality of practical control of an oven using voice commands. 
Here is a description of the advanced features on the new KitchenAid Smart Oven+
Works with the Yummly® App: The appliance integration will allow makers to explore and customize cooking to personal tastes, nutritional needs, and skill level. With the Yummly app offering inspiration, home cooks can choose a recipe and update their shopping list with missing ingredients, which are then delivered directly to their door from a favorite local grocery store.
Even-Heat™ True Convection Oven: The Smart Oven+ can also bake a meal without attachments. The Even-Heat™ True Convection Oven promotes better circulation and air flow, providing consistent heating and cooking.
LCD Display: A 4.5-inch, full-color, glass-touch LCD display is compatible with mobile devices and allows users to easily view and select from a variety of capabilities, giving users control of cooking modes.
KitchenAid™ App: Need to extend your baking time, or check the cook time remaining on your lasagna? The KitchenAid App provides control whether the maker is in or out of the kitchen. With the mobile app, users can view the system's status, direct a variety of operations remotely, and receive notifications and alerts.
Voice Commands: Through a Google Assistant or Amazon Alexa, users can adjust Smart Oven+ settings remotely with simple commands.††
Kitchenaid's Smart Oven+ can also utilize a powered grill, steamer, and baking stone to elevate their oven from a basic roasting and baking device to a level beyond just ordinary cooking.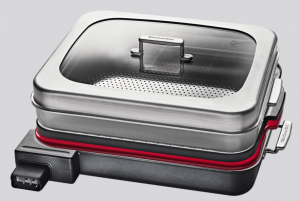 The powered grill will turn the Kitchenaid Smart Oven+ into a backyard grill with minimal smoke and no flare-ups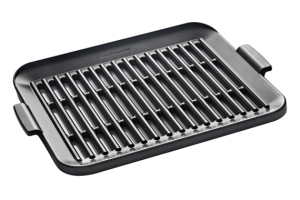 The oven stone (bake on a stone – preheats in half the time)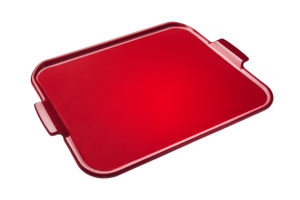 The steamer provides for steam-cooking in your oven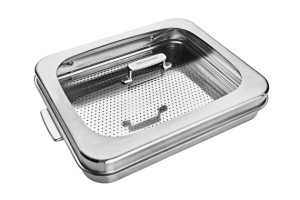 Control all these devices from the oven display, your smart phone or tablet. (Only Grill ships with oven).
For more information on this KitchenAid oven or other major appliances be sure to contact the professionals at Arizona Wholesale.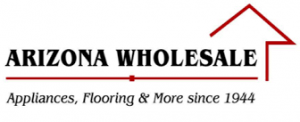 Phoenix                                              Scottsdale                                                       Tucson
2020 E. University                          15125 N. Hayden Road, Suite 117               4343 North Oracle Road, Suite #145
Phoenix, AZ 85034                         Scottsdale, AZ 85260                                   Tucson, AZ 85708