This Mothers Day consider a very special gift –A Built-In Coffee Maker.
Maybe Mom likes a nice cup of coffee or a cappuccino, but doesn't like the hassle of brewing.  This year buy a built-in coffee maker as a very special gift for a very special Mom.
It's a great gift idea and surprisingly practical. Built-in coffee makers take up little space and operate on 120v. Some models have refillable water tanks, therefore they do not need to be plumbed. Built-In Coffee Makers are available from a large number of major appliance manufacturers including Bosch, Thermador, Miele, Jenn-Air, Wolf, Electrolux, Monogram, and Gaggenau.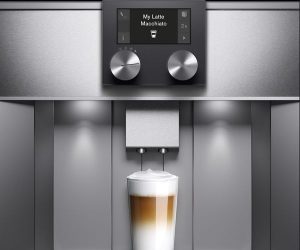 Gaggenau makes one of the most expensive of all built-in coffee makers, and they have earned a reputation for high quality. Coffee beverages made in a Gaggenau coffee maker can be personalized by grinding degree, strength, temperature, size, and etc. and saved for future use. Of course, you can brew a cup for yourself and your guest at the same time.
Miele is another favorite in the luxury category. Miele has a host of features, and they are known for their ease of use, boasting a cup sensor that recognizes the cup height and positions the spout accordingly.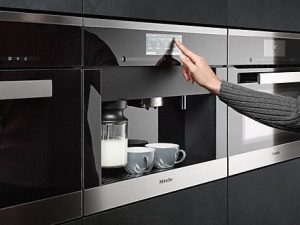 The Jenn-Air coffee maker is not plumbed (it has a refillable water tank) and can be installed anywhere. It is easy to operate, yet totally customizable. Jenn-Air will ground the beans, or accept pre-ground coffee. It even has a hidden compartment to store your coffee supply. You can completely customize every single cup.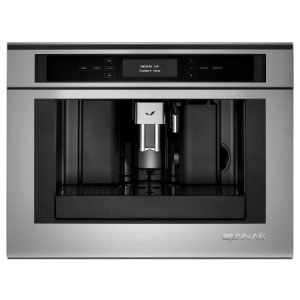 To find out more about built-in coffee makers check-out our sister company's video at:
Call or visit one of the three Arizona Wholesale locations for help with on coffee makers, major appliances, flooring products, or window treatments.