Perlick Residential and Commercial Products
Are you familiar with the appliance name Perlick? If not, don't feel alone. In short, Perlick is a leading manufacture of refrigeration products for restaurants and bars.

Residential Products
However, Perlick  doesn't just make restaurant and bar refrigeration. Perlick also builds luxury indoor and outdoor undercounter wine reserves , refrigerators, freezers, ice makers, beer dispensers, and refrigerator and freezer drawers for the home.
It's a very complete offering of undercounter refrigerator/freezer products. The same quality that has made Perlick a leader in appliances for commercial beverage storage and serving solutions since 1917, is built into their luxury residential products. Most of Perlick's lineup is available for both indoor and outdoor use.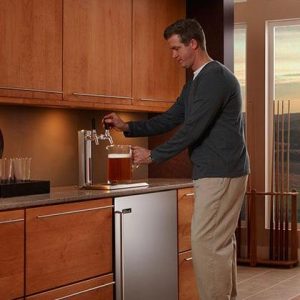 At Arizona Wholesale, one of the most popular Perlick products is the Perlick beer dispenser. They're available in different sizes, and there are models for outdoor as well as indoor use.

Column Refrigeration
Now, Perlick has added a line of full-sized 24" and 30" wide column refrigerators, and freezers, and wine reserves for the home. These are commercial, restaurant quality refrigeration products designed for your home. The column refrigerators feature four independently-controlled temperature zones. The single and dual-zone column wine reserves include air filters, and separate controls for temperature and humidity.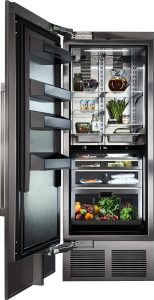 Maybe you are looking for a beer dispenser for your rec room, a wine reserve to preserve your wine collection, or perhaps new column refrigerator and freezer units. If so, you should seriously consider the commercial-grade performance that Perlick offers. Call the appliance experts at Arizona Wholesale to find out more about Perlick or other appliances, window treatments, or flooring products.