Consider making this Father's Day a really special day for a really special guy. Here are four special gift ideas that are sure to surprise and please Dad on this special day.
A New Lynx Grill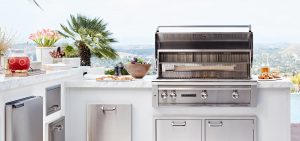 A new gas grill is a great way to put a smile on Dad's face. Choose from two separate lineups of luxury grills from Lynx. Click on this link to read our blog about Lynx Gas Grills:
Summer is upon us. Is it time for a new outdoor grill?
JennAir Coffee Maker
My favorite coffee systems comes from Jenn-Air, a company that I once worked for. With the Jenn-Air coffee system Dad can customize his coffee, espresso, or cappuccino drinks to his preferences. Jenn-Air offers 13 levels for grounding beans, and will let Dad select the exact strength, and size of each cup. Most Dads are not a fan of clean-up, so Jenn-is makes cleaning effortless.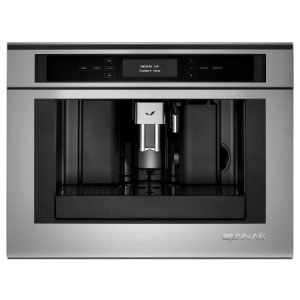 I love the fact that the Jenn-Air does it all: from storing the coffee beans, to grinding just before brewing, and then discarding the coffee grounds puck into the grounds compartment.
There's more, much more. Click on the link below for more details:
GE Monogram® Wine Reserve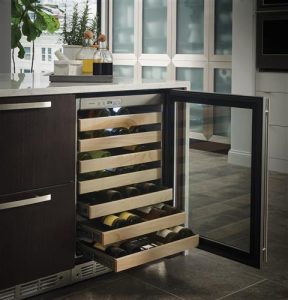 A Monogram® Wine Reserve is the perfect gift for Dad. I know! I got one last year. Now, we enjoy our favorite wines stored at just the right temperature and we've freed up extra space in our refrigerator. (Our fridge was a lousy storage solution for a decent bottle of wine). We now have ample capacity for wine, and other beverages, and this undercounter appliance takes up no more space that our dishwasher.
Suppose Dad is not a wine aficionado, but DOES like his beer. Well check this out!
Perlick Beer Dispenser
Arizona Wholesale has just the right Father's Day surprise for beer-loving Dad's. Here are the listed Perlick "Quick Features" right from Perlick on their professional grade beer dispenser for your home: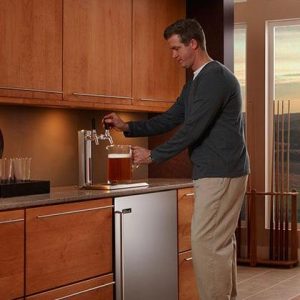 QUICK FEATURES
Accommodates 2 1/6 Barrels or 1 1/4 Barrel (slim or standard)
Self-contained beer system with portable drainer – no plumbing required
Features Perlick's exclusive RAPIDcool forced-air refrigeration system, providing industry leading cooling performance
Stainless steel interior and exterior
Temperature range: 33° – 42°F (.5° – 5.5°C)
Available with solid stainless steel door or solid wood overlay door
Black tap handle(s) included
Compatible with Perlick Iced Coffee Dispensing Kit
Three Full Year Warranty plus additional three years on sealed system
Model Number: HP24TS-3
Well, there you are: 4 great options for Dad on his special day. Don't wait. Call or visit Arizona Wholesale today.