Is it time to purchase a new washer and dryer? Arizona Wholesale offers a complete selection of washers and dryers in all sizes and styles. Here are a few options to consider.
Front Load vs Top Load, and Side-by-Side vs Stacked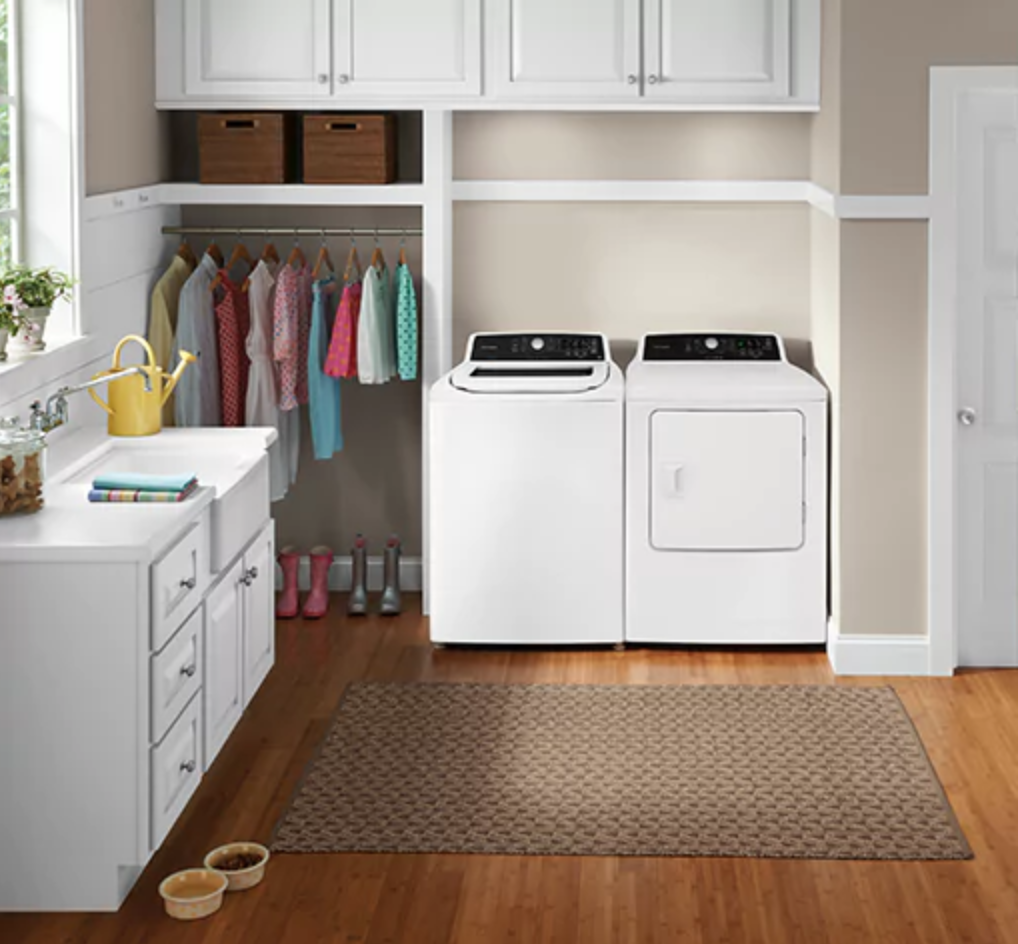 Washers come in top load or front load configurations. Front load washers clean clothes by tumbling the clothes through the water. Top load agitator washers push and pull your clothes back and forth through the water. Another version of Top load washers are HE or High-Efficiency models that have a center plate called an impeller that lifts and rotates the clothes through the water.
Full-Sized top load agitator washers and matching dryers are installed side by side in the laundry room. Full-Sized front load washers may be installed side by side, but often can also be installed in a stacked configuration with the dryer on top of the washer. It's a space saving configuration, but may put the dryer controls out of reach.
At Arizona Wholesale, you can select from all the top brands. Here is a list of most of the brands available: Maytag, Whirlpool, GE, Frigidaire, Bosch, Miele, Electrolux, Samsung, and Amana.
Compact and Apartment Sized Pairs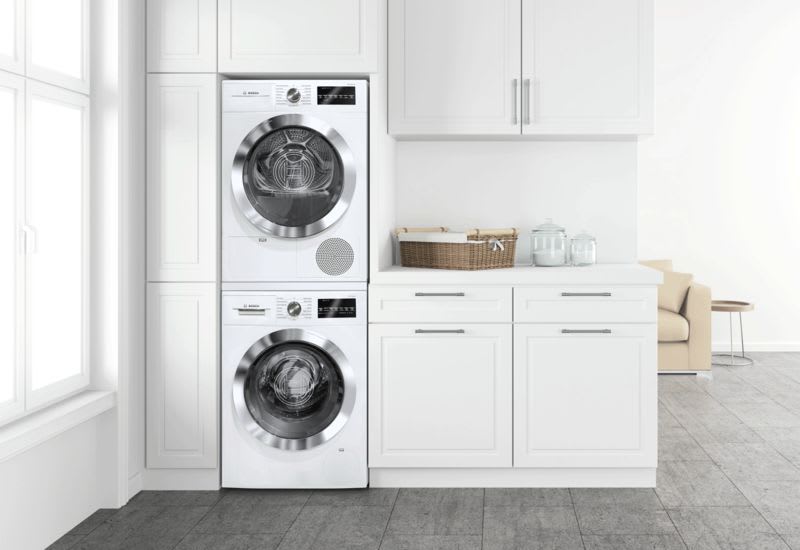 In addition to full-sized models, some manufacturers build apartment-sized and compact laundry pairs. You may find these down-sized models available for side-by-side or stacked units.
Choices include top load, front load, high efficiency, full-sized, and compact. Dryers can often be purchased in either electric or gas. As you can tell, there are a lot of decisions to make. That's why you need to visit Arizona Wholesale. Our sales associates are experts in asking the right questions to help you get the perfect washer and dryer that suites your needs. We've got the top brands and great prices. So call today for an appointment.