Appliance Prices have been on the rise for over a year. Will prices continue to rise?
It's no secret that our tariffs have greatly influenced appliance price increases over the last year and a half. And steel price increases have been a double whammy. First, we (the U.S.) implemented a direct tariff in 2018 on imported washing machines. We followed with a tariff on imported steel. While consumer prices in general only increased 1.8% in the past year,* our direct import tariff on washers and dryers, and raw materials price hikes has had an overall effect on appliance prices estimated as high as 18 percent.
Is there any relief for the appliance buyer?
Well, yes and no. We probably should not expect past price increases to give way to price decreases, and very few economists are predicting continuing price increases. Here's why:
Some of the U.S. tariffs on imported washers and dryers are being mitigated as Korean manufacturers Samsung and LG open U.S. factories.
U.S. appliance manufacturers are quickly picking up the slack, and most raw materials costs have leveled off.
When should I buy new appliances?
If you are wondering if this is a good time to buy appliances, the answer is a resounding "yes"…if you need them. Major appliances are usually associated with a need such as replacement of a failing appliance, a new household formation e.g. marriage, or a new home purchase. More recently, appliance purchases have also been driven by new technology, as younger buyers want the latest and greatest technology in their home appliances.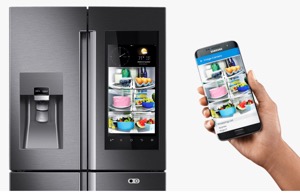 Of course, if YOU are in the market for a new appliance, Arizona Wholesale is the place to go. You'll find a great selection and great prices, and the best sale associates in the industry to help you.
*www.marketwatch.com