Appliances are getting smarter and smarter. Buyers chose from electronic touch controls, full color displays, connectivity to smart phones, and voice control via Alexa. These are just a few of the capabilities of today's appliances. Here are two notable appliance brands that have led the advances in the appliance landscape over the last decade.
Jenn-Air Wall Oven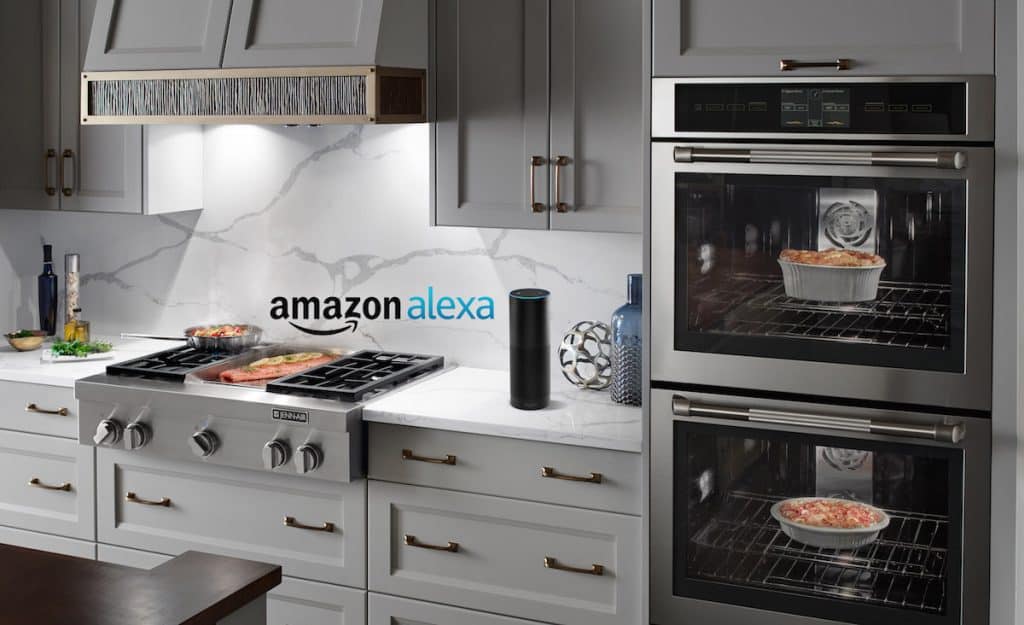 In 2009, Jenn-Air launched an entirely new line of wall ovens which changed the direction of the brand, and set a new industry standard for cooking results. Featuring a full color display and menu-driven controls, the Jenn-Air Culinary Center guides the user to perfect results.
Jenn-Air has since added remote capabilities using wi-fi and a smartphone app. Additionally, users may prefer to use voice commands with Alexa or the Google Assistant.
Samsung Family Hub™  Refrigerator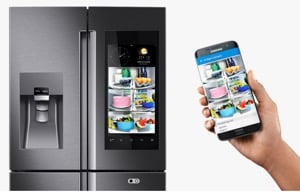 Refrigerator's with color screens have been shown for years as "coming soon", but it took Samsung to launch a production model "smart refrigerator" that made it to appliance showrooms. 
Samsung's Family Hub™ refrigerator pioneered the touch screen communication center on the door of their refrigerator. This fridge even has cameras inside which you can access from your smartphone while shopping to check it's contents. The touch screen also serves as a communication center. It features a calendar, a message board, shopping list, timer, and even TV mirroring.
These pioneering products continually updated, and are still relevant today. Now, of course, buyers have more choices, and can select just the features that fit their interests. Call or visit Arizona Wholesale for the best selection and prices on new appliances, water filtration, carpeting, tiles, window treatments, and more.