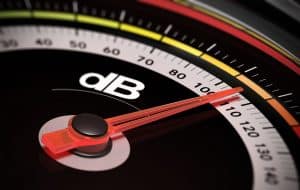 Probably one of the most common complaints about appliances is the sound level – the noises that they make. It can be very annoying to have a persistent noise coming from an appliance, disturbing the peaceful quiet, or interrupting your favorite TV show. It's particularly bothersome since so many of our kitchens today follow the open floor plan, and are located next to a living area.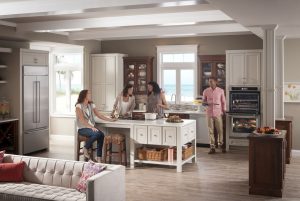 Without a doubt, the kitchen is noisier than any room in the house. Appliance noise levels in the kitchen range from 40 to 90 decibels vs other rooms at approximately 35 to 50 decibels coming. An appliance that is making an extraordinary noise should be investigated: especially if there is an unusual rattle, sound of something vibrating, or even worse a grinding sound of metal against metal. Here are some tips:
Refrigerators
A common noise issue with refrigerators is caused by unbalanced containers inside the kitchen vibrating whenever the unit turns on. Check for a rattle from a tipsy pickle jar or a lopsided dish, and rearrange.
Make sure that your refrigerator is level.
There is a drip pan underneath your refrigerator that collects condensation. If the bothersome noise seems to be coming from outside the refrigerator, check to see if this drip pan is dislodged and vibrating.
You may be able to reduce common operational noise by putting a pad under the refrigerator.
Ice Makers
Ice makers in refrigerators or free-standing ice makers make a variety of noises. First, there is the sound when the water valve opens up and water begins pouring into the ice tray or when the valve turns off after the tray is full of water. Second, when the water has been frozen and the machine begins to harvest or dump the ice, there are more sounds. There's not much you can do to reduce the operational sounds of an ice maker other than turning it off. This could work well for example if the ice maker is disturbing your bridge club. Just turn it off while your guests are visiting and turn it back on when they leave. 
Dishwashers
Manufacturers have devoted a lot of resources to reducing dishwasher noise. Some dishwashers are nearly silent, while other entry level models are virtually without insulation and can make quite a racket. It's one of those "your mileage may vary" things. However, here are a few things to check.
Unbalanced dishwashers can make noise. Check to see if your dishwasher is installed properly and is level.
If your dishwasher does not have some kind of insulating blanket, add fiberglass batting over the top sides and back.
If your dishwasher has a repeating noise, check to see that the dishwasher arms spin freely when loaded. Sometimes sound can come from a dishwasher arm bumping against a dish or utensil.
Ranges or Stoves
While it is very unusual to have much sound come from a range, there are some operational noises that you might notice. Here are some sounds that home owners have observed. 
When ovens are turned on, the oven cavity expands as it gets hot and can make a popping sound.

 

Convection ovens have fans that you can hear.
Some ovens have relays or solenoids that engage making a clicking noise.
These sounds are normal operation, and are something you will have to learn to live with. We hope you have found these tips useful. For help in selecting new appliances call or visit your nearest Arizona Wholesale location.