I bought a new Washing Machine sight unseen.
Last week, my daughter called and said her washing machine had up and quit on her right in the middle of a cycle. I did some diagnosis with her on the phone. Considering the symptoms and the age of the washer, we determined that it was probably time for a new washer. 
Coincidentally, I had an upcoming appointment at Arizona Wholesale to discuss 2020 blogs and social media. So, when my business meeting was over I went to the liquidation center at the end of the building. There, I met with Victor Lopez. Victor specializes in the sales of discontinued models, as well as overstocks, uncrated, and scratch and dent models at the Arizona Wholesale Liquidation Center.
We discussed my daughter's situation. Victor said that they had some washers and dryers that they had brought in for a builder, but the builder never took them. They were new and in boxes and a good price. The washer fit my daughter's needs perfectly, and it was a great price. I was replacing an old agitator style washer with a more up-to-date top loading washer with an impeller vs an old-style agitator post (see photo's below).
Whirlpool WTW5800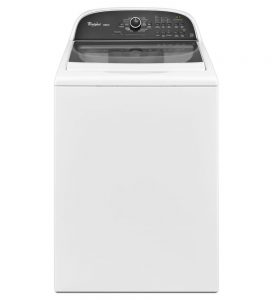 3.8 cu. ft. Capacity
13 Cycles
5 Temperatures
800 RPM Max Spin Speed
Deep Clean Option
It will probably take my daughter a while to get used to one of these high efficiency washers without a center post agitator. I know it took us some time, even though I'd been selling them for years. However, these new models do a better job of cleaning and they use less water and less detergent.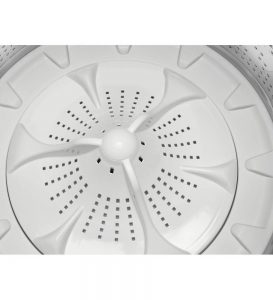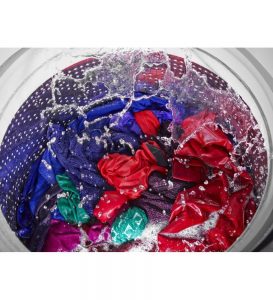 I was really pleased to be able to arrange the delivery and install within just a few days on my daughter's day off work. The delivery guys disconnected the old machine and took it away, and installed the new washer and made sure it was working, no leaks, etc. Of course, my daughter was delighted that Mom and Dad took care of everything, and I was pleased to get such a great deal.
If you face a similar situation, I highly recommend these guys. Yes, I've worked with Arizona Wholesale for years, and I trust them. But, the folks on the front line don't know me from Adam, and they surely didn't know my daughter. There's nothing like saving money and getting a good product to boot! Arizona Wholesale Rocks!
Have a very Happy Holiday and a GREAT New Year!!