In our previous blog, we discussed Whirlpool and their family of brands. Today, we are going to tackle three more appliance behemoths: BSH, Haier-GE,  and Electrolux.
Haier-GE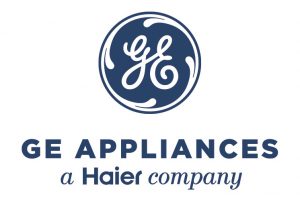 Haier, a Chinese based firm, purchased GE Appliances in 2016. They have the rights to use the GE Appliance name until 2056. In the US, their appliance portfolio includes:
Monogram, GE, GE Profile, Cafe', Haier, and Hotpoint.
In addition, Haier owns the New Zealand based appliance manufacturer Fisher & Paykel (think "dishwasher drawers").  Haier lays claim to being the largest major appliance manufacturer in the world, and based on unit and dollar sales, that seems to be true. However, AHAM (Association of Home Appliance Manufacturers) disagrees with this claim. Evidently, a huge amount of the appliances that Haier manufactures do not fit the AHAM definition of major appliances. Much of Haier's worldwide sales volume is categories in portable window air conditioners, and compact refrigerators. These products are not considered major appliances by AHAM. Regardless, Haier along with GE Appliances is a very large factor in the appliance industry, both in the U.S. and worldwide.
Electrolux

Electrolux, a Swedish based major appliance manufacture, is right up there in second or third place of  major appliance manufacturers. In the U.S. they manufacture under the Frigidaire flag which also includes Frigidaire Gallery, Frigidaire Gallery, and Frigidaire Gallery Professional. Under the Electrolux name, you'll find the brands Electrolux, Electrolux Icon, and Electrolux Icon Professional.
BSH

BSH is one of the world's largest manufacturers of appliances, yet nobody seems to know what the initials represent. It actually began as a joint venture of Bosch and Siemens. As I understand it, the H stands for Hausgeräte which translates to household appliances. Today, the company is no longer a joint venture, but fully owned by Bosch. In the U.S., we know the company for the brands Bosch, Thermador, and Gaggenau. BSH lays claim to being the #1 brand in Europe. Here in the U.S., BSH is definitely skewed to the premium and luxury appliance categories.
Well, this is our summary of the Big 4: Whirlpool, Electrolux, Haier-GE, and BSH.
We've yet to mention the Korean behemoths LG, and Samsung. Also, we must apologize in advance for leaving out some great companies such as: Sub-Zero/Wolf/Cove, Viking, and Miele. Finally, there are a ton of specialty brands that deserve honorable mention. They include names such as:  Perlick, Scotsman, U-Line, Vent-A-Hood, Asko, Bertazonni, and others. They're all names we'll be sure to cover in future blog posts. 
In the meantime, for the best quality and selection of appliances, flooring, window coverings, and more; be sure to call Arizona Wholesale. During the quarantine, we're taking calls and doing business (the showrooms are closed). Our salespeople are working from home, and we're safely shipping and delivering appliances. We thank you for your continuing support.